Networking is common in North America to connect with others or share opinions.
While the Internet makes it easier to make us connected, Face-to-Face communication always matters.
In this post, I will share my experience using Internations, world's largest community and social media for expats, expat wives and more.
What is Internations?
InterNations is a community for international people like expats, international students or immigrants.
They conduct so many events and activities across the world with people from many other countries.
You are not the only one who feels lonely to live abroad away from your friends or family back home, and Internations can connect people like you with other global minds.
Internations…
is present in

more than 400 cities

across the world
has

more than 3 million members

does 

thousands of events every month
Become a member
It's easy and takes only one to two minutes to register.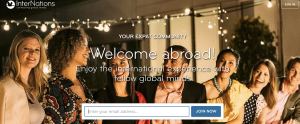 STEP2:Enter some more information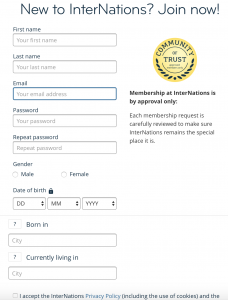 STEP3:Verify your email and choose membership
(You can be a member for free)
STEP4:Find and register the event of your choice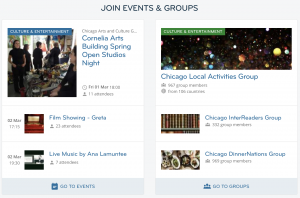 There are so many variations of events just like Meetup, and you should be able to find events that interest you in your neighborhood.
We went to Internations event in Chicago!
Below was the outline of the very first Internations event we just attended.
Place:Rooftop bar in downtown Chicago
Time:18:30-22:30(We came late and left early / it's flexible)
Stand-up party
Number of perticipants:188 from 57 different countries registered
Price:$15 each(1 free drink)
We put name tags and talked with others with drinks.
It was not easy for us to make conversations as there were so many English accents and the music was a bit loud.
There were random meetups like below and we enjoyed it.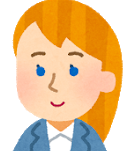 I'm from Germany and currently working in Chicago as an expat. My assignment here would last for 3 years. I just finished work before the event tonight!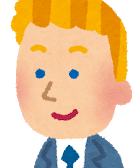 I'm American and have worked in several countries. I found Internations when I was abroad. I join these events because I enjoy meeting people from different countries.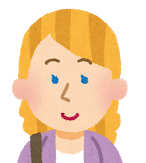 Oh you are Japanese? I once worked for Line (Japanese tech company)!
It was a great opportunity to talk with others casually and for us was good practice for introducing ourselves and networking with others in English.
People coming to Internations events tend to share a global mindset or international experience/background and it makes interaction easier and active.
Other benefits are…
You can check who is coming from which country before going to the event
You can connect with others and send messages on Internations site
You might be able to find Internation community back home
It's nice to be able to meet both "people from across the world" and "local people with a global mindset" at the same time.
How about going to some event through and meet with other international people through Internations?
Go JVs!