You might be one of the expat wives who feel unsatisfied with your daily lives after giving up your professional career back home.
One of the biggest reasons might be because you seek for connection with society or people other than your family.
It can be difficult just to decide what to start and how in a new country, but meeting and interaction with new people always enrich your life.
While it's very encouraging to see so many expat wives launched their own blogs, websites or communities making use of "unusual" expat situation, I'd recommend Eventbrite to all the people who are interested in entrepreneurship, international businesses or networking with diverse people.
In this post, I'll share my experience at 2 entrepreneurship/business related events I just joined last week.
"Creating Content that Works"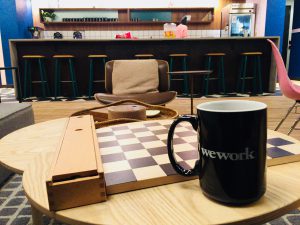 ⇩Outline of the event
Place:WeWork in Downtown Chicago
Cost:$10
Speaker:Vice President of Marketing at PowerPost
Participants:〜15 people
Format:Presentation
The main topic at the event was how to create strong "armor-piercing" contents (blogs, pictures, videos etc.) in the era of the digital content flood.
The presentation was 1 hour and there were networking opportunities before and after.
We don't really have a culture of "networking" in my home country Japan, and I'm not quite used to it yet.
One lesson I can share is you just can expect the same questions in most cases as it's typically your first encounter with others.
These typical questions include "How did you find the event?" or "What do you do? (aka what is your job?)"
The latter might be the one many expat wives don't typically like, as many people just have to say "My partner works here as an expat for XYZ company and I'm his spouse/partner with no job (because of visa issue etc.)"…
To avoid any such "awkward" moment, you might want to prepare quick self-introduction beforehand, especially when you speak a non-mother language.
A New Kind Of Guide For A New Kind Of Entrepreneur?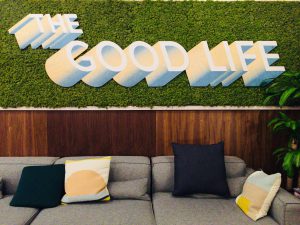 ⇩Outline of the event
The author himself gave us the presentation on his book about entrepreneurship.
Same another event, there was an opportunity to do networking with other participants, and there were good encounters with 2 people.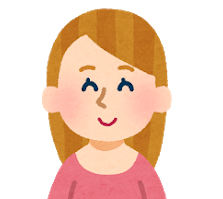 My husband works for the Japanese pharma company's branch in Chicago and we visited Japan before. We have 2 lovely cats at home. Come visit us to see them next time!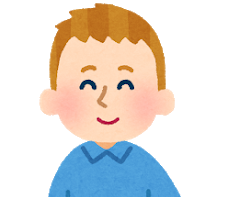 I run my own presentation coaching company. My mom is Japanese but I cannot really speak Japanese well anymore…(he actually spoke Japanese very well)
Unexpectedly for us, we found some personal commonalities and really enjoyed the conversations with them.
Networking, making connections and being entrepreneurial
One of the benefits of networking is you can find new friends, not just your business connections.
Again, connection with society or other people is always something special, especially when you moved to another country.
One homework for me is to be better at short self-introduction or elevator-pitch so that I can connect with as many people as possible in a limited networking time.
After all, what counts more is not how many people you know about but how many people know about you.
US is known as an entrepreneurial country, and its "start-up" ratio or the absolute number of entrepreneurs are higher than those of Japan.
You might be living in a country where entrepreneurship or start-up is more common than in your home country as well.
If you are one of the entrepreneurial expats or expat wives, it can be a good idea to attend many events via Eventbrite and meet many people that you might have never met otherwise in your life.
Go JVs!