One of the biggest problems facing almost all the expat wives or anyone who are living away from home country/culture is a language barrier. You might feel you are still unable to keep up with the natural speed of native speakers even after you spent a lot of money and time going to English or any local language school.
From my experience, teachers at language schools try to speak slowly and clearly for students so it's relatively easy for learners to understand. While their intentions serve well to acquire basic language skills, we always want to be able to talk with native speakers in "real" conversations not just textbook situations.
For these ambitious people, I recommend a service called Conversation Exchange. You might've heard of Language Exchange before, but they are slightly different. Let me explain.
What is Conversation Exchange?
Conversation Exchange is a platform/website for people to teach language with each other.
For example, it can match a Japanese who wants to study English with an American who wants to study Japanese.
There of course are speakers of many other languages than English or Japanese on the platform.
It sounds similar to "language exchange" Meetup event, but they are different in the following points.
You can meet with people one on one from the first time while it tends to be a meeting of more than 2 peoples in Meetup events
You can meet with others whenever and wherever you want while Meetup events have a fixed schedule or venue
You can choose to meet people virtually through Skype or emails if you want
Many benefits for Expat Wives!
Life can be hard and free time might be very limited for expat wives, especially with small kids.
Conversation Exchange enables you to find language learning partners efficiently and quickly for people like them.
Here are several benefits I found out…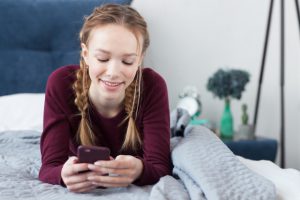 You can sort people according to gender
You can search for people based on age to find someone of the same generation
People can share their profiles before meeting face to face
Good for someone who don't like parties or meeting many people
It's happy and motivating to meet people who are interested in your own language or culture (Mutual benefit is a key for good relationshps)
You can see on profiles the language level of people you are meeting (from Beginner to Proficiency)
My experiences in Canada and what you want to keep in mind
I have met around 10 people through Conversation Exchange in Canada.
While I have never had a bad experience, there always can a risk meeting someone through online.
Here are what I found out in my own experience.
You should check how serious people you are meeting are about learning a language because there are some people who use these sites to find their dates
It's better to ask people to give their full name or picture as you cannot upload your profile picture on the Conversation Exchange site
Don't carelessly ride a car of someone you are meeting for the first time
Be mindful about sharing your own personal information with others
I did it in the US too!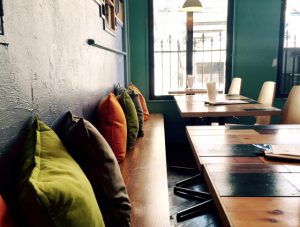 So there is no reason for me not to use Conversation Exchange here in the US!
I searched for female native English speakers who want to study Japanese, and just met a girl in downtown Chicago last week.
Her Japanese was very good and we switched 2 languages throughout the conversation and spent more than 2 hours together.
She said she's been to Japan 5 times and loved the country.
Meeting with her reminded me of just how enjoyable it is to meet someone who is interested in my own culture or language.
Can't wait to see her again in the near future!
Meet new people and enjoy learning language
Yes you can meet many people at parties, but if it's not your style, Conversation Exchange is a way to go!
It will help expat wives or anyone meet new people, make friends and learn a language at the same time.
Hope you will have the same good experience as I did and find fun in your life abroad.
Go JVs!